The Gencoupe Store Performance ECU is the easiest and safest method to increase power and torque on your Hyundai Genesis Coupe. Instead of sending your ecu for a flash service to be performed, a complete replacement ecu is sent directly to you, ready for installation. Just remove your factory ecu, install the replacement and enjoy the new found power without any of the downtime associated with mailing in your ECU. As an added benefit, your stock ecu remains that way in the event you need to take your vehicle into the dealer for service.
About Our ECU Programming
The Gencoupe Store is proud to offer the hands down best ecu flashing service for the BK1 2.0t Genesis Coupe. All of our mapping was custom designed by the experts at Beyond Redline Performance. Through countless hours of dyno and road testing each one of these maps has been proven to outperform the competition in every way. The results are substantial increases in horsepower and torque with better drivability than even the factory engineers could provide. You will not find a better "bang for your buck" upgrade than a reflash from the Gencoupe Store. After your order has been submitted you will be contacted to provide further details regarding your cars current state of modification

Programming Options:
Immobilzer: Some vehicles are equipped with an anti-theft security system from the factory. To know if your car has this feature turn your vehicle into the accessory position (essentially turn on your car but do not start it) and look in your dash for the orange light that looks like a car with a key inside of it. If you have this light, your car is equipped with an immobilzer. (reference image below for verification)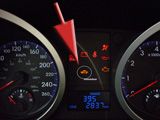 Transmission: Select the type of transmission your car is equipped with: Manual or Automatic
1:1 Throttle Control: Choose between factory throttle mapping with an aggressive tip in, or the more linear 1:1 mapping that allows for a smoother transition in and out boost. NOTE Selecting this option will delete your cruise control.
Launch Control RPM: By selecting a value you are choosing where the rpm limit will be if your car is stationary and the clutch is depressed. Great when trying to launch from a stand-still however caution should be used as aggressive use of this feature is very hard on driveline components. This option only applies to cars equipped with a manual transmission.
NOTE: Any aftermarket turbochargers require the use of an aftermarket boost controller.

No video found for this product.
Hawkins

great result no effort at all for install awesome service from tim really happy with the overall experience definitely keep buying from gencoupe store thanks

I was extremely happy that Tim could help me get a tune set up for my car. My car always felt like it was missing something and the tune really brought it to life. You won't regret buying this!

Gencoupe Store Performance ECU: Genesis Coupe 2.0t BK1

Easy install. Very noticeable difference from first start. Good investment.

My first tune was a stage one reflash from another vendor. The reflash was OK, but it wasn't very smooth. Power came on abrupt, partly to do with OEM throttle and partly to do with poor mapping. I decided to bite the bullet and go stage two since I had all my bolt-ons. I got the 550 DW injectors, colder plugs, and a canned tune from Tim. Let me just say that the costumer service is great. I would suggest getting the 1:1 throttle feature. Hyundai's OEM throttle system is bad, especially when changing fuel and boost maps. It becomes very jerky and unpredictable. With 1:1 throttle, the overall driving experience was exponentially better with a much more predictable throttle response. AFR is right on the money. My numbers show about 14.5 to 15 at idle, and 11.4 to 11.9 at WOT. Boost curve is very smooth. This boost map combined with the 1:1 throttle has given me a driving experience I haven't had in awhile. Genesis coupe's aren't dyno queens, but don't let numbers dictate experience. This is now a very fun/quick daily driver, and i'm completely satisfied.

Even of ur completely stock you should still go ahead and BUY THIS TUNE, unless you're satisfied with a fairly slow car. I ordered the tuned ECU along with a R2C short ram intake, but the ECU came first and i didn't have the patience to wait around; so after popping it in I went for a little test drive to see if it was really as much of a difference as everyone says. I didnt get have any real fun since it just got done raining and the roads were still wet. Whenever i went full WOT the tires would spin way too much, but seeing a peak of 16psi was enough to put a huge smile on my face. (Spoiler ahead!) The next day on my way to work i went ahead and gassed it before pulling in to the parking lot since the car was fully warmed up by that time. On top of pushing me into my seat i also spun tires on a dry road with traction control on. All i could say was "Dayyuummm"! When i had an open road to myself later on that day i did a 10mph start pull in "sports mode." U get the first kick when the turbo spools up to peak boost and then a second kick at higher rpms. Being 19 and straight out of college its kinda hard trying to get full bolt ons, but you would most likely get more out of it with at least a turbo back. Long story short, get ya car tuned!

Just purchased this from Tim, only mods are an intake and turboback exhaust. HUGE improvement over stock. Like the title says, its like driving a completely different car