Subject to Availability
First known as the "Power Axel" flash module, this tool was the original method of flashing your Genesis Coupe's ECU through the OBD port. Unfortunately they were discontinued from the manufacture many years ago. Because of this, we started to offer fully programmed ECU's as an easier and safer alternative. Easier in the respect that you could now simply remove and replace your stock ecu without having to know the cryptic button procedures of the flash module, and safer because your factory ECU is never modified in any way. Just take out your existing ecu, install the new unit (the whole process takes about 5 minutes) and then find a safe keeping space for your stock ecu in the event you sell the vehicle or need to take it in for service. It doesn't get any simpler.
So Why Is This Still Available In The Store???
We do keep a limited supply of these units on hand for certain circumstances. For our friends North of the boarder in Canada, this is one of the better options as our US based ECU's aren't compatible with their immobilizer system. If you strongly feel that you would rather have a flash tool instead of a replacement ecu, please contact us and we can discuss your options. 920-309-8290
About Our ECU Programming
The Gencoupe Store is proud to offer the hands down best ecu flashing service for the BK1 2.0t Genesis Coupe. All of our mapping was custom designed by the experts at Beyond Redline Performance. Through countless hours of dyno and road testing each one of these maps has been proven to outperform the competition in every way. The results are substantial increases in horsepower and torque with better drivability than even the factory engineers could provide. You will not find a better "bang for your buck" upgrade than a reflash from the Gencoupe Store. Please review the details below before selecting your ECU programming options.
Programming Options:
Immobilzer: Some vehicles are equipped with an anti-theft security system from the factory. To know if your car has this feature turn your vehicle into the accessory position (essentially turn on your car but do not start it) and look in your dash for the orange light that looks like a car with a key inside of it. If you have this light, your car is equipped with an immobilzer. (reference image below for verification)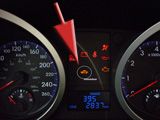 Transmission: Select the type of transmission your car is equipped with: Manual or Automatic
Intake: Select the style of your air intake system: Stock, Short Ram (engine bay mounted air filter) or Cold Air (fender well mounted or ducted to receive cold air)
Exhaust: Select the style of your exhaust system: Stock, Cat-Back(primary catalyst still in place), or Turbo-Back (Primary catalyst removed)
Intercooler: Select the style of your Intercooler: Stock or Upgraded
Fuel Injectors: Stock, DeatschWerks 550cc, or Fuel Injector Clinic 525cc
No video found for this product.
The product is just amazing!The service by Tim for my questions and the shipping to Canada are also perfect! The module increases the power very hard and reduces the lag of my turbo. I seriously recommend the re-flash module!

Power Axel x2 Reflash Module

Great Product! After doing some basic mods to my car I felt like my car was on a new level. Then when I re-flashed with this module I felt like I was in a different car. Car pulls so much harder and is something that should come stock with any genCoupe. Have to learn how to drive my car all over again. Love this product and thanks to Tim for helping with all my questions throughout the purchase and re-flash!

Power Axel x2 Reflash Module

This product took the words out of my mouth once I had used it. Before it felt like the car wanted to go more but was being held back, but after the reflash the car woke up and shocked everyone who has sat in my car. I had a problem with the green light but after a quick phone call everything went well. I would suggest this to every gen owner out there!

This thing is amazing. I went from getting beat by camaro rs's, everyday pick up trucks you name it. Now I've gone side by side with a camaro ss to 4th gear, I've beaten 350z s, you name it. It pulls so much harder than before its crazy I almost can't understand it. No issues at all other than during install the green light didn't seem to work. But I was assured it was a manufacturing issue and it does work fine. Love it! Must have Gen uograde