The Gencoupe Store is proud to offer the hands down best ecu flashing service for the BK1 2.0t Genesis Coupe. All of our mapping was custom designed by the experts at Beyond Redline Performance. Through countless hours of dyno and road testing each one of these maps has been proven to outperform the competition in every way. The results are substantial increases in horsepower and torque with better drivability than even the factory engineers could provide. You will not find a better "bang for your buck" upgrade than a reflash from the Gencoupe Store. Please review the details below before selecting your reflash programming options. Upon order completion you are responsible for shipping your ECU to our facility. Under normal circumstances your ecu will be processed and then mailed back to you within 48 hours of its arrival. The return shipping service will be what you used during your checkout process.
Programming Options:
Immobilzer: Some vehicles are equipped with an anti-theft security system from the factory. To know if your car has this feature turn your vehicle into the accessory position (essentially turn on your car but do not start it) and look in your dash for the orange light that looks like a car with a key inside of it. If you have this light, your car is equipped with an immobilzer. (reference image below for verification)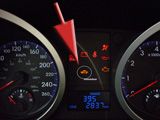 Transmission: Select the type of transmission your car is equipped with: Manual or Automatic
Intake: Select the style of your air intake system: Stock, Short Ram (engine bay mounted air filter) or Cold Air (fender well mounted or ducted to receive cold air)
Exhaust: Select the style of your exhaust system: Stock, Cat-Back(primary catalyst still in place), or Turbo-Back (Primary catalyst removed)
Intercooler: Select the style of your Intercooler: Stock or Upgraded
Fuel Injectors: Stock, DeatschWerks 550cc, or Fuel Injector Clinic 525cc
No video found for this product.
Fast shipping, great communication... Car runs amazing!! Very recommended.

great product fast shipping

Was very happy with the results of the ecu reflash for my 2012 Hyundai Genesis Coupe 2.0T R-Spec!

Amazing! notice the new increase in power

i recently purchased the the ecu reflash for my stage 2 upgrade. i notice the difference. it was easy to install. it came with instructions and was worth the purchase. i recommend it to anyone looking for a new increase in power.